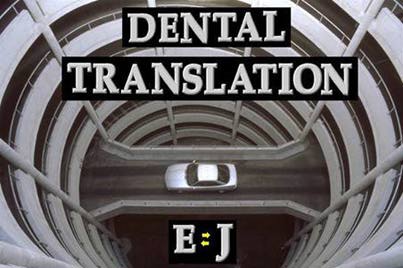 @to
gDental Translation Laboratoryh
Dental Translation by a dental technician

version is here
For dental professionals who have difficulty in English,
I have two specialties:
<![if !supportLists]>1) <![endif]>the translation of an English version for your home page
<![if !supportLists]>2) <![endif]>and the translation of dental articles.
---
@I am a dental technician with twenty years of experience as a translator. I began studying English because I wanted to read literature in English.
The dental field has unique technical terms and special nuances. Therefore, when seeking a translation company, clients and potential clients usually have to pay higher charges.
My translation services are moderately priced.@My rates for translation are actually lower than those of other translation companies.@I have been in this field for a long time. Clients do not need to worry about the quality of my translation work.
Please feel free to contact me if you have questions.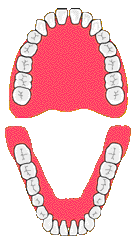 If you would like to review some of my translation samples, please contact me, and I will e-mail a sample to you.
Moreover, I work on translation as if I had written the originals.
Delivery: I will work very hard to meet your deadlines.
Primary Clients:
₯ Publishing company@
₯Translation companies
₯Dental instruments / materials manufactures and import traders
₯Clinical Video production company
₯Dentists, Researchers, Postgraduate students, and Others
---
<![if !vml]>

<![endif]>@

---
Address : 259, Kita-4 ban-tyo, Tsutsujigaoka, Nabari-shi Mie-ken, Japan 518-0434
TEL / FAX : +81-595-68-1285

Setsuhito Fukuhara